Inshopping
Regular price
€239,00
Sale price
€199,00
Unit price
per
Sale
Sold out
Utilizzabile con fusti di birra da 5 litri e fusti pressurizzati e non

Temperatura regolabile e visibile dal display LED: da 2°C a 12°C grazie al sistema termoelettrico integrato di raffreddamento ad acqua

Design elegante e solido in acciaio inossidabile, Garanzia 3 Anni

Potenza: 65W, Livello rumorosità: ≤38dB(A), Alimentazione: 220-240V ~ 50Hz

Peso: 6,8 kg, Dimensioni: 27,2 x 41,4 x 43 cm
Se sei un amante della birra, non puoi perdere l'occasione di avere il nostro spillatore per birra nel tuo salotto.
Questo spillatore è perfetto per feste, riunioni con gli amici o semplicemente per godersi una birra fresca a casa. Il nostro spillatore per birra è compatibile con fusti di birra da 5 litri, sia pressurizzati che non, e presenta un sistema termoelettrico integrato di raffreddamento ad acqua.
Grazie alla temperatura regolabile da 2°C a 12°C, visibile dal display LED, puoi gustare la tua birra preferita a una temperatura perfetta, come se fosse appena uscita dalla fabbrica. Il design elegante e solido in acciaio inossidabile si adatta perfettamente a qualsiasi ambiente, dal salotto alla cantina. Inoltre, il livello di rumorosità è inferiore o uguale a 38dB(A), quindi non disturberà il tuo relax.
Il rubinetto classico e maneggevole rende facile la distribuzione della birra, mentre il contenitore raccogli gocce rimovibile ti permette di mantenere il tuo spazio pulito e ordinato. Con dimensioni di 27,2 x 41,4 x 43 cm e un peso di soli 6,8 kg, il nostro spillatore per birra è facile da trasportare e da posizionare ovunque tu voglia. Infine, il nostro spillatore per birra ha una potenza di 65W e un' alimentazione di 220-240V ~ 50Hz, garantendo la massima efficienza e un basso consumo energetico.
Non perdere l'occasione di avere il tuo spillatore per birra e goditi una birra fresca a casa, come se fossi in un pub!

Condividi
View full details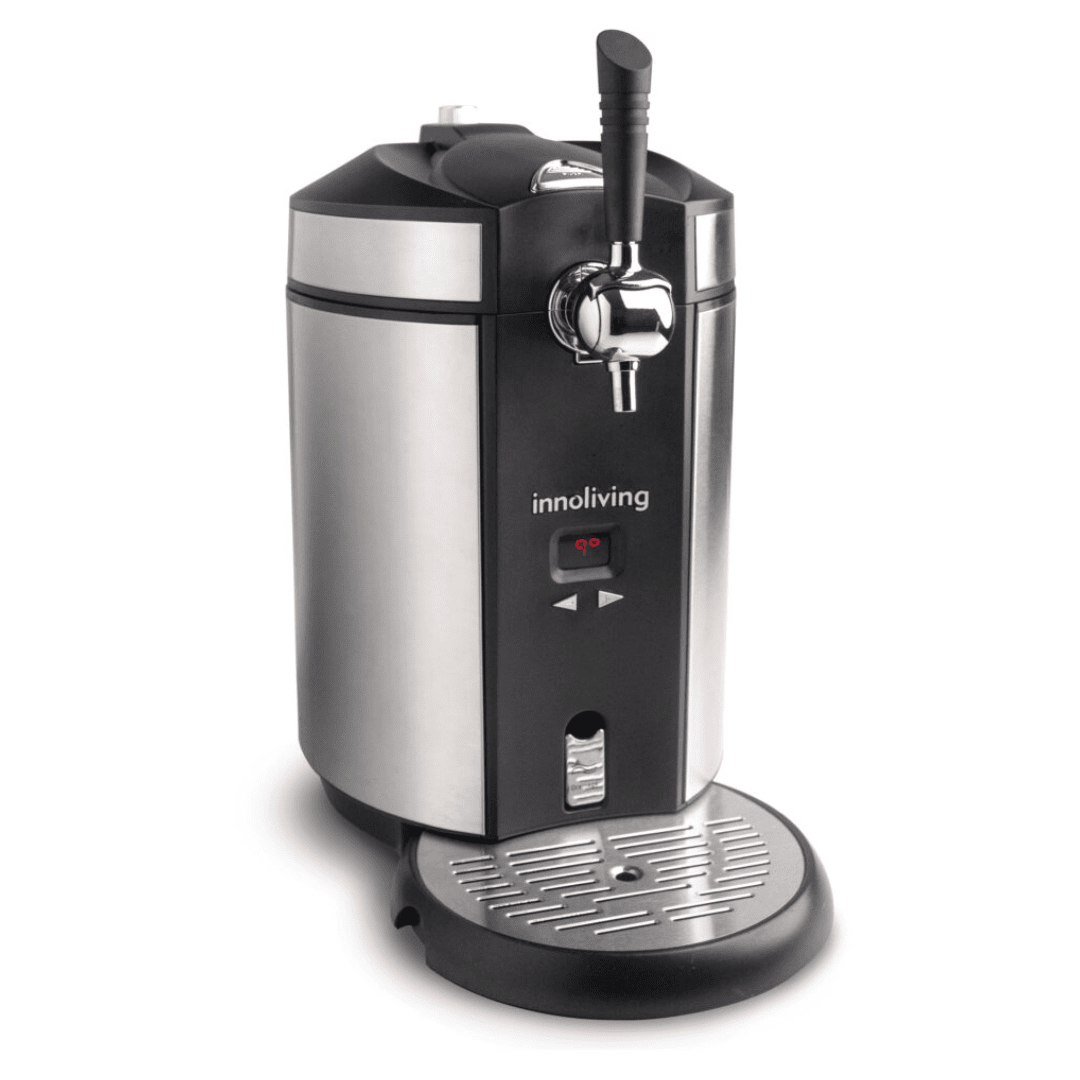 Caratteristiche del nostro servizio:
Incredible Prices

With us you will find the products you want at the best prices.
Spedizione Veloce

Spedizione gratuita con una spesa superiore ai 49€.
Consegna in 48 ore.
Customer care

We offer you a smooth and pleasant shopping experience.

We also strive every day to improve and simplify every aspect of orders.
Customer service

Servizio Clienti sempre a disposizione tramite numero dedicato, per qualsiasi dubbio sarà a tua disposizione chiamando il 0712133550.