Inshopping
Regular price
Sale price
€9,90
Unit price
per
Sale
Sold out
DESCRIPTION: The INMD-013 protective visor was designed as a safety shield to protect the face and eyes. It is unisex and is made with a clear border to offer a wide viewing angle. It has an anti-fog coating on both sides, to keep visibility always sharp and clear. Made of PET material with an enveloping design, it ensures excellent coverage. It is easy to put on and stays in place thanks to the elastic band on the back and the soft and delicate 3 cm latex sponge on the forehead.
PROTECTION CATEGORY: According to the 2016/425 Regulation of Personal Protective Equipment the protective visor
INMD-013 is classified as category I PPE, for protection against minor risks. This visor complies with the requirements of the Regulation (EU) 2016/425 relating to PPE and meets the requirements of the harmonized technical standards EN 166: 2001 and EN 168: 2001.
INTENDED USE: For civil protection against minor risks. Within the limits established by law, the product can be used in activities such as laboratory work, woodworking, mowing, gardening, drilling, sanding, outdoor sports, by sales personnel in stores
and supermarkets, kitchen (catering / nursing homes), warehouses.
STORAGE: Store the unused hygienic protective visor in its unopened package, in a dry place away from direct heat sources at a temperature between -20C and 30C;C;
the humidity must be & lt; 80%.
DISPOSAL: Disposable protective visor. For the used / broken / polluted protective visor, it is recommended to sterilize it with alcohol before throwing it in the special contents of special waste.
WARNINGS
Read the instructions for use before use. Before use, check that the package is intact. Before use, remove the film
of transparent plastic and carefully examine the transparent surface for any signs of damage. Should the visor
protective cover is not intact, please contact the manufacturer for product replacement.
Carefully follow the instructions on how to wear the visor and pay particular attention to the warnings before use.
Do not use this face shield when concentrations of contaminants are immediately dangerous to health. Leave the area immediately
contaminated, in case of difficult breathing, dizziness or other disturbances.
Remove, dispose of and replace the protective visor in case of damage.
Do not alter, modify or use this protective visor for uses other than those required by law for this product category.
For added protection, it is recommended to wear a filter mask over the nose and mouth.

Condividi
View full details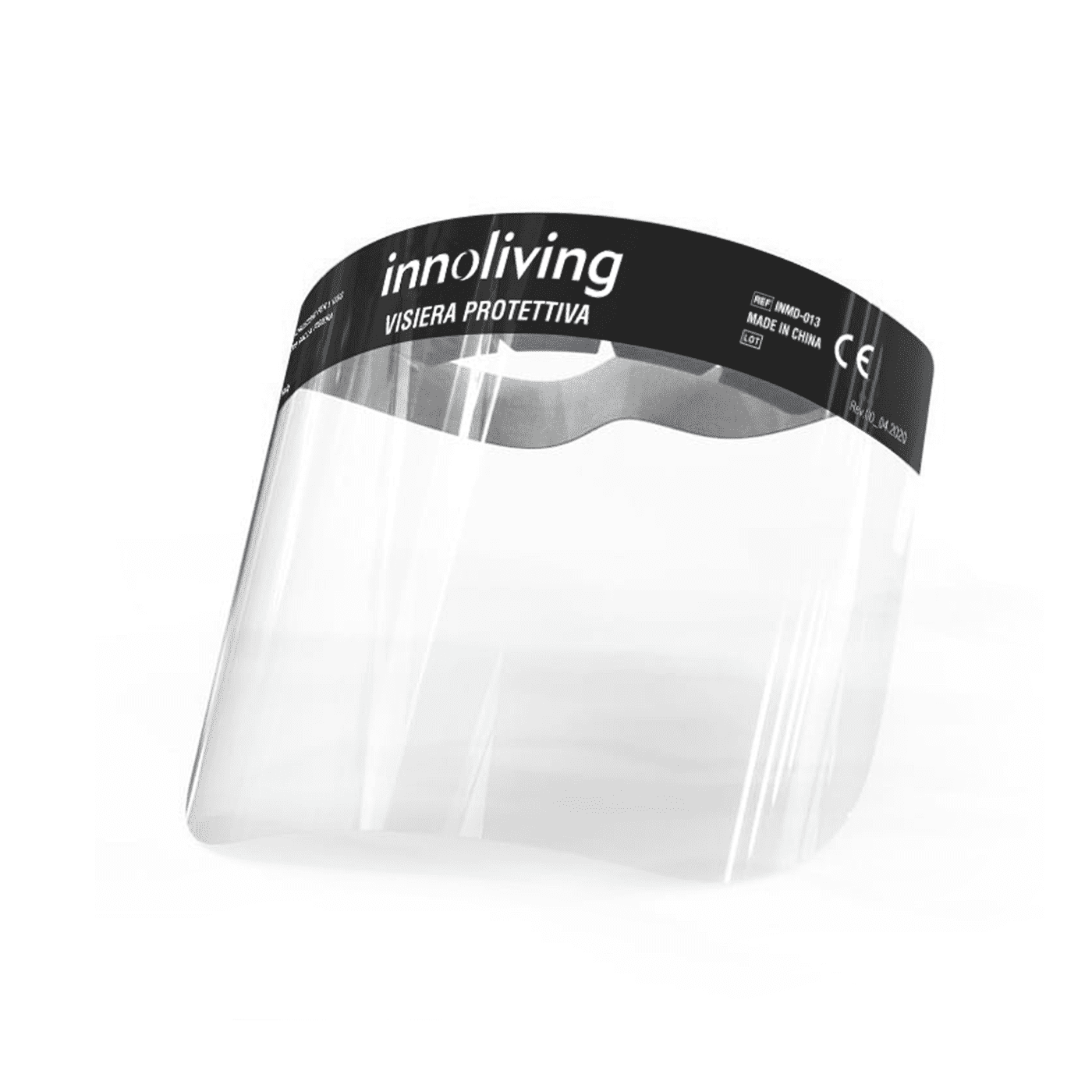 Caratteristiche del nostro servizio:
Incredible Prices

With us you will find the products you want at the best prices.
Spedizione Veloce

Spedizione gratuita con una spesa superiore ai 49€.
Consegna in 48 ore.
Customer care

We offer you a smooth and pleasant shopping experience.

We also strive every day to improve and simplify every aspect of orders.
Customer service

Servizio Clienti sempre a disposizione tramite numero dedicato, per qualsiasi dubbio sarà a tua disposizione chiamando il 0712133550.